Asbestos - Limiting risks with the right approach
When dealing with dangerous materials such as asbestos it is imperative that the highest standards of health and safety are applied to protect others. TFM offer a range of solutions which can be tailored to each client, from full demolition to safeguarding materials, keeping others safe from exposure to asbestos fibres.
Asbestos can still be found in many properties and buildings constructed before 2000 and it is vital that the removal of this material is handled in a controlled manner by HSE/HSI approved contractors. TFM provide safe and secure removal and disposal of asbestos containing materials offering you comfort that the risks surrounding asbestos are being carefully managed. We can help locate asbestos, evaluate its condition and assess the correct course of action.
Working under approved codes of practice and to strict safety guidelines to protect the environment, your workplace and most importantly all those that come into contact with the building, TFM offer a superior service as the premier asbestos specialists.
Get a Quote
For a full breakdown of our services and a free, no obligation quote please get in touch with us below:
Fort Regent Cable Car
"TFM UK Ltd were a proactive and efficient contractor who were very innovative on the project. All their operatives were helpful, creative and had an understanding of the project"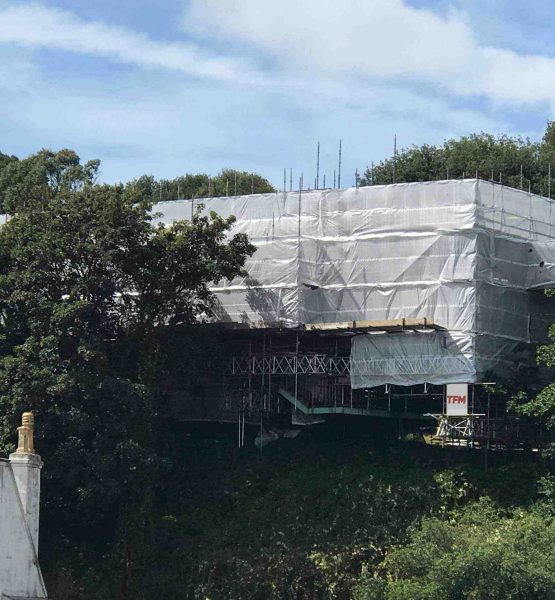 Fort Regent Cable Cars
TFM were appointed as the scaffold contractor for this technical project, The scaffold required a ...
View case study
Fort Regent Cable Cars
Runner up for the World Demolition Awards